Today was one of those days I had trouble getting dressed. It wasn't cool enough to wear a jacket, and wasn't warm enough to ditch the stockings. None of my clothes wanted to cooperate. I had to change my outfit about five times before I would leave the house...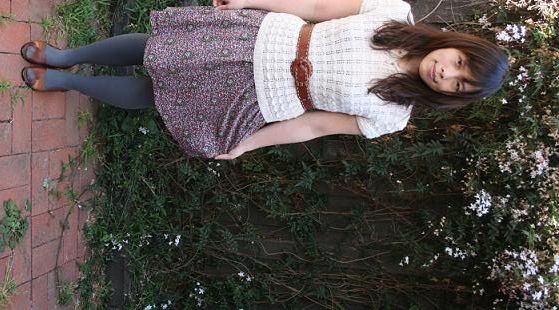 One thing I've learnt through years of op shopping is how important lengths and hemlines are. Being short, many clothes absolutely swamp me in length. And most vintage clothes tend to err on the long frumpy looking side, needing serious hemming. This floral dress started life mid-calf length and looked sadly late 90's, but it got a quick hem job and now I'm really glad I gave it a chance.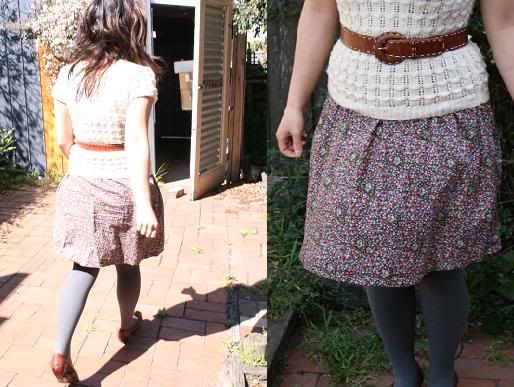 This cream crochet jumper came from a tiny op shop in Williamstown, and actually has elbow length sleeves. Sleeves which would suit someone tall and willowy, but look absolutely awful on me. I was on the verge of boomeranging it back to the op shop (but I loved the scalloped crochet pattern far too much) when on a whim decided to roll up the sleeves, and now it's far more wearable.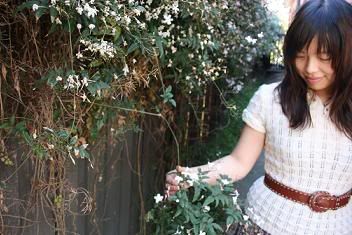 Being unable to shop for new clothes this year, means that I've had to broaden my sights when I'm op shopping - meaning that now everything gets scrutinized as to its chop-ability... and my sewing machine is getting much more of a work out than it used to.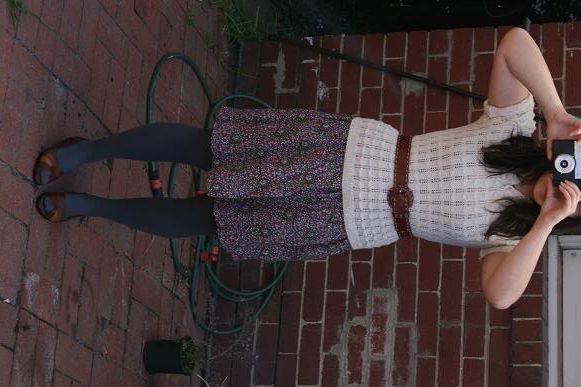 Dress: second hand from K-mart
Jumper: vintage from Williamstown op shop
Tights: my sisters old school tights... they are starting to wear a bit thin!
Shoes: vintage from Port Fairy op shop
Belt: my mum's belt from the '70s
Camera: my dad's vintage Smena